Wing Chun is a simple and effective self-defense system. The style is known for using short distances and economic movements to quickly defeat an opponent.
At present there is no internationally registered instructor in Västerås, we are part of Wan Kam Leung Practical Wing Chun Sweden under the direction of our Sifu Alan Mencke Hansen. The practical Wing Chun style we practice today differs a lot from the traditional Wing Chun style we previously trained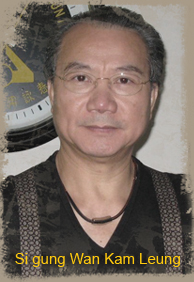 Sigung Wan Kam Leung was the first student of the Master Wong Shun Leung and has been a senior instructor in the Ving Tsun Athletic Association for many years. Wan Kam Leung has modified the Wing Chun system into a modern and practical self-defense system suitable for men and women of all ages.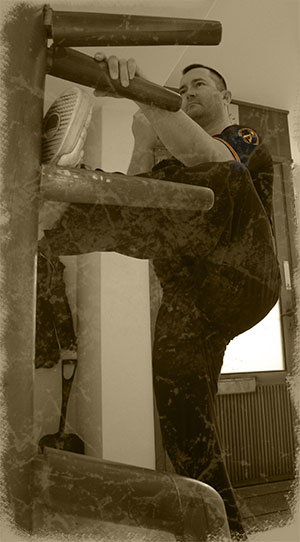 International organization
Wan Kam Leung's Practical Wing Chun is available in many different countries, besides two clubs in Sweden there are clubs in Hong Kong, Shanghai, Italy, Germany, England, Finland, Denmark, France, Holland, South Africa and the United States.
Wing Chun Kung Fu
Wing Chun is a Kung Fu style from Southern China, hand techniques are preferred over spectacular kicks. The kicks used are usually straight and directed towards the targets below the waist. The style is one of the youngest systems from China and is around 300 years old. According to a legend, the style was created by a nun with the name of Ng Mui after she saw a battle between a snake and a crane. Based on the movements the animals used in combat, she designed a martial art that enables a weaker opponent to defeat a stronger opponent in combat.
Club history
A group of five people started to train together in the autumn of 2011, all had previous experience from the old Wing Chun club which was closed at the end of 2007. In 2012, the group chose to start a club (Västerås Wing Chun). Later in the year a camp was organized in Gävle. From that weekend, the club chose to become a part of Sifu Alan Mencke Hansen Practical Wing Chun Sweden.
In 2015, the club became a non-profit association, something the club tried to do already in 2012 but failed, because of a member got sick. The club is powered by a board of direction and has two active instructors holding two sessions of the week and one open training on Sundays. The club usually has two seminars with Sifu Alan Mencke Hansen per year; in addition to that there are opportunities to go down to 3 different camps down in Malmö and Copenhagen. There are also various training camps around in Europe.